Precision manufacturing by wire & sinker EDM
For us, no component is too delicate, no number of pieces is problematic and no requirement is too ambitious. From the first draft to the final product, we design, develop and manufacture precision parts and assemblies according to your drawing or idea.
EDM means electrical discharge machining. There are two different EDM processes, wire EDM and sinking EDM.
In wire EDM, the contour of the workpiece to be machined is melted with high precision by means of a brass wire. This is done by using the ablative effect of electrical discharge between the wire and the workpiece.
Die-sinking EDM works on a similar principle. However, no wire is used here, but an electrode specially adapted to the contour. By moving the electrode closer to the workpiece, the geometry of the electrode, which was previously produced in the positive, is burned into the workpiece.
Where other machining processes reach their limits, EDM with its numerous advantages opens up completely new possibilities. Due to the non-contact machining, hardly any resistance forces act on the workpiece. This is why the best surfaces and a precision of a few thousandths of a millimeter can be achieved even with filigree parts. Highly complex contours with the smallest inner radii are just as little a problem for us as the material hardness of the workpiece to be machined.
Use of the latest technologies in wire and die-sinking EDM
Powerful machines for precision results
High degree of flexibility
For your inquiry send us all relevant drawing data in a common format.
We will contact you as soon as possible!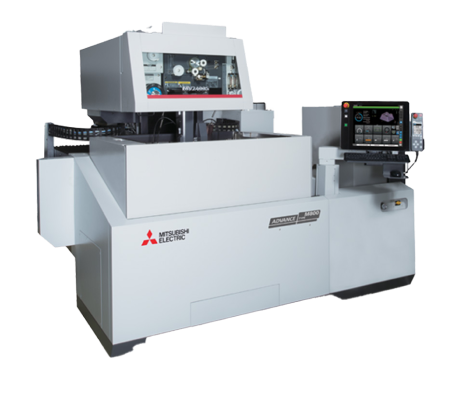 Mitsubishi MV2400S
Travel path: X 600 mm, Y 400 mm, Z 310 mm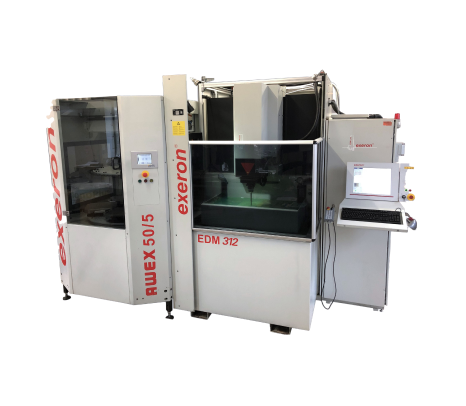 Exeron S312 with robot
Max. workpiece size: X 850 mm, Y 450 mm, Z 315 mm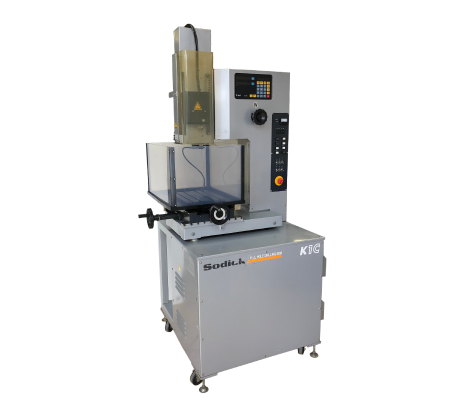 Sodick K1C
Travel path: X 200 mm, Y 300 mm, Z 300 mm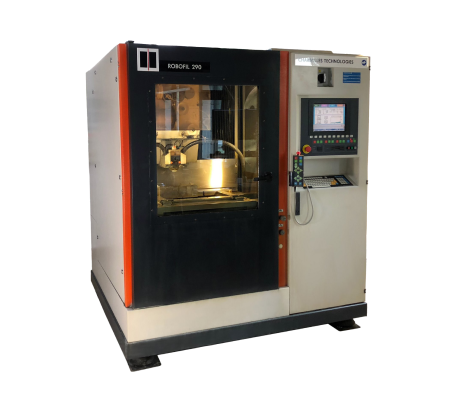 Charmilles Robofil 290
Travel path: X 400 mm, Y 250 mm, Z 250 mm