Corner vulcanized
sealing frames
We manufacture sealing frames from a wide variety of elastomers for a wide range of applications. However, they are predominantly used in aluminum window and facade construction. A molded piece is often inserted into the corner as an alternative. A much higher-quality process is corner vulcanization, in which the sealing profiles are cut to the individual order size beforehand, and the missing corner is then injected in an injection molding tool. This produces a transition-free corner joint. In addition to the significantly higher quality, the use of a prefabricated sealing frame saves a lot of time during installation. Convince yourself of our quality and request a free sample corner!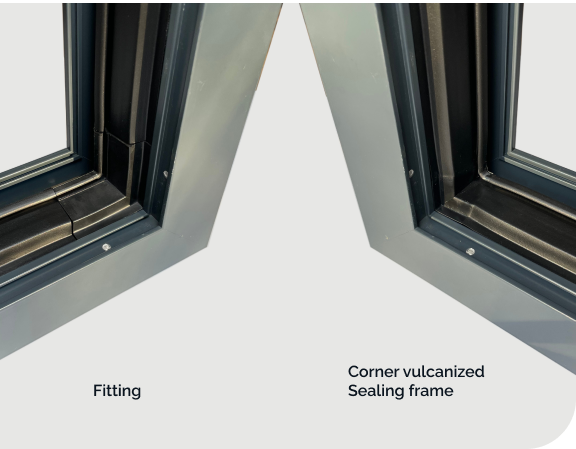 We manufacture technical rubber molded parts on our production lines, some of which are fully automated. For this purpose, the plastic rubber compound is injected into the specially made injection mold. In this way, the desired geometry is formed, which subsequently cures at approx. 200°C. This vulcanization process gives the material its permanently elastic properties.
This makes the parts particularly suitable for sealing, damping and insulating. The variety of shapes, colors and applications knows no limits.
We manufacture vulcanized sealing frames and molded rubber parts, which we produce for your application according to drawing. In doing so, we are guided by the individual customer's ideas and try to create custom-made solutions in the closest cooperation.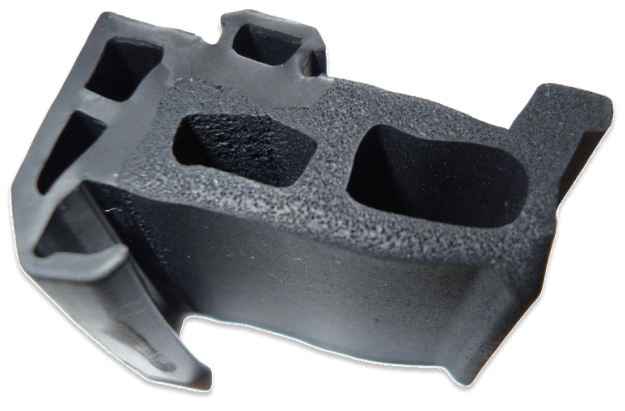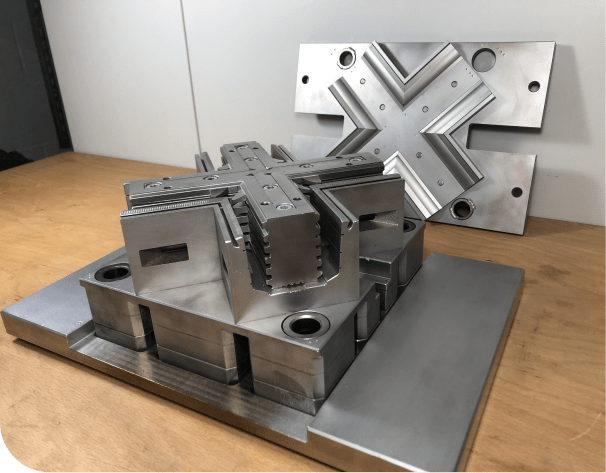 Flexibility through own Toolmaking
Thanks to our own toolmaking department, mold development is realized quickly and cost-efficiently directly in our company. This minimizes high start-up costs for new products and guarantees fast and flexible implementation of your projects.
After your sample approval, we produce the required parts in any quantity. For this purpose, we have 8 vulcanizing presses with an injection volume of up to 500cm³ as well as two cutting machines.
Send us for your inquiry all relevant drawing data in a common data format.
We will contact you as soon as possible!